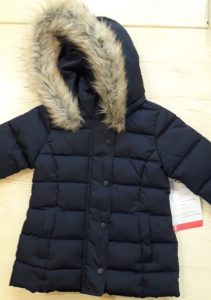 "Apparel Avenue BD" is a readymade garment supplier (buying agent / trader / buying house) from Bangladesh established on 2006.
We are complete Supply Chain Management Solution provider to the Apparel and Textile Industry with the professional team of Merchants and Quality Assurance working closely with the top notch Mills, Converters and most compliant Apparel Production Units/Manufacturers. We are based on Bangladesh.
As a complete Supply Chain Management Solution provider and strategic partner of the suppliers, we are committed to provide one stop sourcing service to our valued customer. Our management team consists of a number of dynamic professionals. We have got good control over all of the reputed woven/sweater /Eco friendly factories and
we are able to source good quality products at very competitive price.
As a strategic partner, we monitor and guide each and every step taken by the suppliers. We control vendor sourcing, total merchandising and quality control responsibility from our office. We have got Solid Expertise in Fabrics and Garment quality and hence we are able to assure you the best quality garments at lowest possible price.
Our main products are as follows:
1) All kinds of readymade knitted sweaters in 3,5,7 & 12 gauges ( for men's, ladies, boys, girls and kids )
2) Men's & Ladies jeans / denim / non-denim bottoms ( for men's, ladies, boys & girls)
3) Men's & Ladies Tops in heavy and light woven fabrics.
4) All kind of business shirt for men's and ladies.
We produce all our garments according to the client's specifications. Each program is unique and tailored to meet the exact need of the client. In order to supply you an accurate quote for your program, we need the following
information from you:
a) Garment Type
b) Fabric ( weight and construction )
c) Size Ratio
d) Quantity Breakdown per color
e) Garment Specifications ( Type of neck treatment, waist, style, stitching etc )
f) Quantity ( Total Order Quantity )
g) Frequency ( Whatever long term or short term program)
h) Port of Delivery
Once you provide all the above information, we will supply you with a quote no later than 24 hours after receipt of your Request for Quote (RFQ)
Our Service in terms of quality
We follow AQL Level 2.5 & 4.0 inspection method, but on special cases we follow any inspection method for our customers.
Our payment terms
Through an Irrevocable Transferable Letter of Credit (at sight)